Sealed cities, deserted streets. Pictures like from China - only this time in Europe!
First European coronavirus deaths in Italy.
The coronavirus has fully reached Italy.

🔹 On Sunday the authorities reported that the number of confirmed infections had risen to 117.
🔹
In Venice the carnival was cancelled, several first league games are not taking place.
There are now 89 Covid 19 cases in Lombardy alone, and 25 in the northern Italian region of Veneto. Within a short time, two people died, a 77-year-old woman from Lombardy and a 78-year-old man in Veneto.
In an attempt to at least contain the further spread of the virus, the Italian government has sealed off about a dozen towns in the centres of the outbreak area.
More than 50 000 people are affected in places south-east of Milan and in the Venetian municipality of Vo.
🔹
The streets in Codogno are deserted. Only a few venture outside.
"If necessary, the armed forces will do it," said Conte. Anyone trying to bypass the barriers would be threatened with "criminal prosecution".
The city of Codogno (16,000 inhabitants, 60 kilometers southeast of Milan) looks like a miniature version of the isolated Chinese metropolis of Wuhan. A ghost town.
Several schools and shops are closed, countless sporting and other major events have been cancelled.
🔹

Those who dare to take to the streets often wear face masks.
Fear is spreading.
Because the new corona virus Sars-CoV-2 is spreading at high speed: Until Wednesday, only three infections were known to exist in Italy.
Employee of Unilever (38) was spreading the virus
The virus was detected in a seriously ill 38-year-old at a clinic in Codogno. The Italian authorities quarantined dozens of people and ordered extensive tests on hospital staff, relatives, colleagues and friends of the man.
The man worked at the North Italian research and development facility of the food giant Unilever (Knorr, Ben & Jerry's, Langnese, Pfanni, among others).
People who go out on the street usually wear face masks.
What is certain is that he spread the virus in Lombardy unknowingly. Dozens of people caught it, including his wife and doctors and nurses from the clinic in Codogno.
The patient, known by his initials M.Y.M., had already been in the emergency room for the first time on 16 February with a high fever, but had been sent home again.
On February 19, his wife, who was eight months pregnant, brought him back to the hospital: the fever had continued to rise and M.Y.M. was suffering from severe shortness of breath. Currently his condition is described as serious but stable.
But where did he himself get the dangerous coronavirus? That is still unclear at the moment. In contrast to the corona outbreak in Bavaria with a total of 14 infected people, there is still no clear "patient 0" in Italy, no known first patient.
It is said that the Unilever employee fell ill after meeting a friend who had travelled to China shortly before. However, the person travelling to China himself was tested negative for the virus.
🔹 Developments in Italy, as well as the increasingly critical situation in South Korea, Iran and other countries, are feeding fears that a pandemic is unstoppable.
As recently as Friday, the head of the World Health Organization (WHO) warned that the window of opportunity for a successful fight against Sars-CoV-2 was becoming ever smaller.
We must not look back one day and regret not having made use of this window of opportunity, said Tedros Adhanom Ghebreyesus.
In more and more countries, it is only now becoming apparent that the virus has already spread widely by the time people become seriously ill or die. That's how it was in Iran, how it was in South Korea, and now it's the same in Italy.
🔹
In many other countries, outbreaks could be spreading like wildfire for a long time, and nobody even suspects that they might - including in Germany.
Gérard Krause from the Helmholtz Centre for Infection Research in Braunschweig warns: "Firstly, it is impossible to estimate exactly what the severity, mortality and risk groups would look like if Covid-19 were to affect large parts of the German population.
🔹
U
nlike with influenza, we do not have a vaccine against Covid-19 and will not be able to use it in time.
Full News Coverage: Coronavirus Outbreak in Italy (Europe)

Coronavirus updates: Italian towns locked down as almost 150 test positive
Israeli prime minister holds emergency meeting. • Number of deaths in China surpasses 2,400. • Ten towns in Italy on lockdown as two deaths reported.



Don't buy China's story: The coronavirus may have leaked from a lab
It sure sounds like China has a problem keeping dangerous pathogens in test tubes where they belong, doesn't it? And just how many "microbiology labs".



South Korea raises alert level to maximum, Italy and Iran cases spike
Mainland China's total is now 76936 cases, and 2442 deaths. Cases in South Korea and Italy continued to spike.


Reuters
China still in crucial stage of coronavirus battle, says Xi
China will step up policy adjustments to help cushion the blow on the economy from a coronavirus outbreak that authorities are still trying to control, President Xi ...


Videos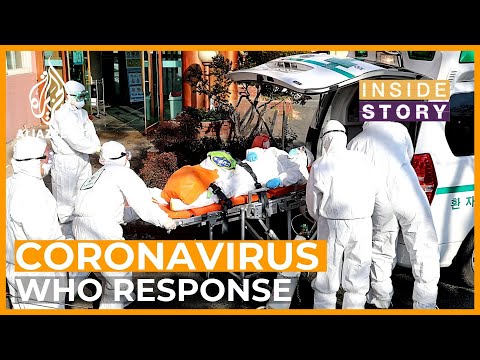 Al Jazeera English
Is the WHO mishandling the coronavirus response? | Inside Story





Fears over containing novel coronavirus grow as cases outside China spike
Hong Kong (CNN) Concerns are growing over the global spread of the novel coronavirus after a spike in cases outside of mainland China among people with.

🔹 Coronavirus outbreak in europe, From Twitter.

Why China has handled the coronavirus so badly: Losing the Mandate of Heaven - Quillette https://t.co/8PvVwGR5p1 via @Quillette Twitter.
Tedros Adhanom Ghebreyesus DrTedros
Good to welcome Kyung-wha Kang, Minister @MOFAkr_eng 🇰🇷, today to @WHO. Republic of #Korea has vast experience & expertise in health security & I am confident they are doing everything to tackle the serious challenge of #COVID19. We welcome 🇰🇷's support for the global response. https://t.co/7jnNZCIBbm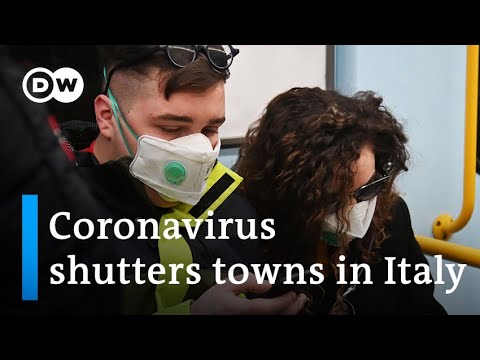 DW News
New coronavirus cases show no link to China | DW News
, Coronavirus outbreak in europe.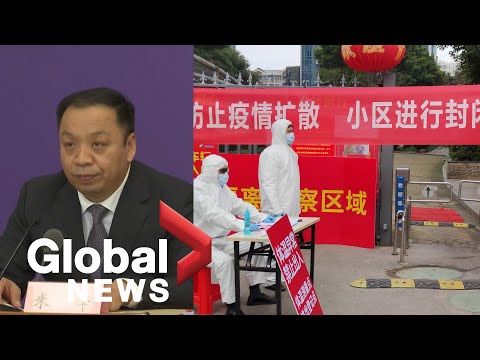 Global News
Coronavirus outbreak: China reports significant drop in daily cases, down to 397
, Coronavirus outbreak in europe.