According to information that has emerged in recent hours, a technical problem was the cause of the Boeing 737 plane crashing near the airport.
A Ukrainian plane crashed near Tehran's Imam Khomeini airport a few hours ago leaving more than 180 people dead.
According to information provided by the Ukrainian authorities, there is no possibility of finding any survivors in the area of the accident, since the plane crashed catastrophically.
The model of the damaged aircraft was a Boeing 737 and its final destination was Kiev, but due to various technical problems it crashed a few minutes after take-off.
Ali Hashem علي هاشم
An Ukrainian plane carrying 180 passengers crashed close to Imam #Khomeini airport near Tehran.


First footage of the Ukrainian airplane while on fire falling near #Tehran.
Out of a total of 180 passengers on the plane, recent information indicates that all the crew members of the aircraft would have been killed on the spot, according to reports in the Iranian press.
In the words of the official press agency Irna, "All the passengers on the plane have died", a report that was also confirmed by the Ukrainian media.
A large number of emergency teams and ambulances went to the scene to deal with the emergency, as well as to look for survivors in the area of the accident, but all efforts had been in vain.
رئیس سازمان امداد و نجات جمعیت هلال احمر درباره #سقوط_هواپیمای_اوکراینی: بعید می‌دانم کسی در این حادثه زنده مانده باشد. خوشبختانه به منازل مسکونی خسارتی وارد نشده است.
Head of the Red Crescent Rescue Organization about #سقوط_هواپیمای_اوکراینی A: I don't know if anyone survives the incident. Fortunately, no damage has been done to residential homes.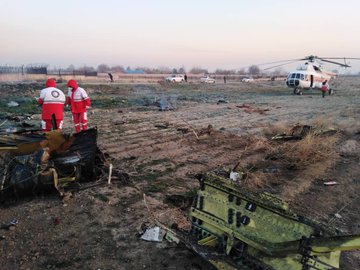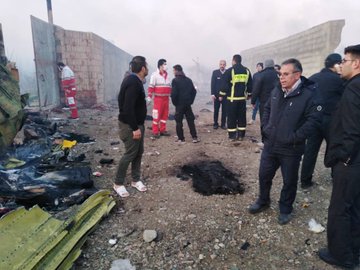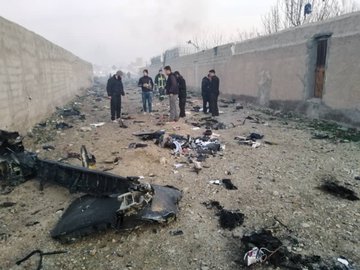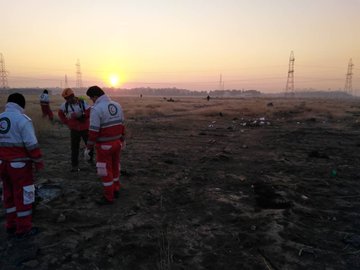 Jan 8, 2020, Ukrainian plane crash in Tehran.
The specific location where the aircraft crashed is located between two locations in Tehran, called Shahed and Parand.
The plane belongs to the Boeing company, which has been questioned in recent years because its flagship model, the 737 Max, suffered two accidents that resulted in 346 deaths.
Boeing plane crash in Tehran
The news is in development, as the accident occurred only a few hours ago and emergency teams are still working on the site to investigate what would have been the main reason for the accident.
We will be looking to update the information as the hours go by, when we have a clearer context of what really happened with the Boeing 737.