This sounds like the opening plot of a science fiction horror movie.
SpaceX sends a robot and mutant mice to the International Space Station, CIMON-2 robot.
In previous years SpaceX was a name we commonly associated with rockets exploding in the sky.
Fortunately those times are behind us; and by 2019 the company has participated in some quite interesting rocket launch projects.
The perfect example of this is the latest "package" that has been sent to the International Space Station (ISS). They delivered a lot of supplies, together with a group of genetically modified mice and a CIMON-2 robot to perform experiments.
Intl. Space Station, SpaceX sends a robot and mutant mice to the International Space Station, 2019.
@Astro_Luca shares a congratulatory message after he and @AstroDrewMorgan caught the @SpaceX Dragon at 5:05 am ET today with the @CSA_ASC Canadarm2 robotic arm.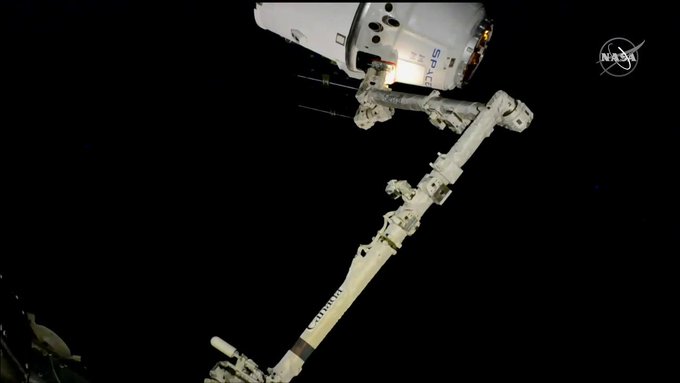 The successful delivery took place without incident this Sunday, December 8, 2019. If the name CIMON-2 sounds familiar, it's because it's the successor to the first robot, which already had an extended 14-month stay at the ISS.
This second generation Crew Interactive MObile companion was developed by Airbus, IBM and the German space agency DLR.
Like the previous model, it is basically an assistant robot, which floats. Backed by an Artificial Intelligence system which helps astronauts in their daily work.
SpaceX Mighty Mice
The mice, named "Mighty Mice" have a peculiar quality. Its altered genes improve muscle growth.
SpaceX Mighty Mice research.
So they will be subjected to a series of tests for an entire month; to evaluate the effects of microgravity on the processes of bone and muscle degeneration.
The results of these tests will help to better understand these processes in humans. Particularly with a view to future long-range space missions.