Activision has broken the silence and confirmed the official date for players to enjoy zombie mode in the universe of Call of Duty: Mobile.
Call of Duty MOBILE ZOMBIES! (NEW COD Mobile Zombies).
Call of Duty: Mobile has become one of the most popular shooter videogames in the world, as it has broken impressive records in just one month.
Call of Duty MOBILE ZOMBIES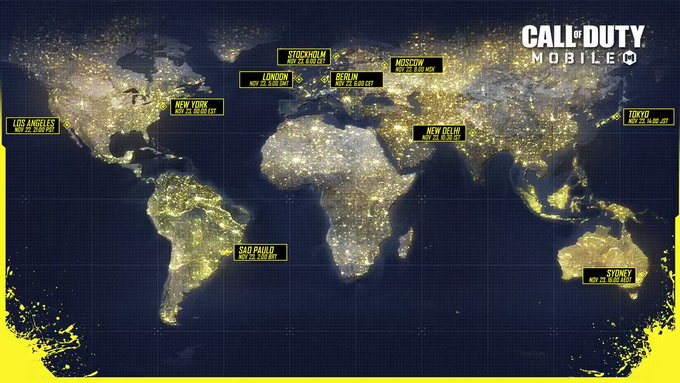 The horde is coming...#CODMobile.

Activision, the developer company, knows that players expect Call of Duty: Mobile to offer them an incredible gaming experience and for that reason and after so long they have released the date of arrival in a new way that is more than strange.
The zombie mode is one of the most anticipated by all fans of Call of Duty: Mobile.
Through the game's official Twitter account, the company has announced that players will soon be able to enjoy the popular zombie mode as it reaches the universe of Call of Duty: Mobile.
But even though there is an official date for the arrival of the zombie mode in the game, Activision has not given many details of what awaits players in this new game mode but it is expected to be very similar to previous versions.
Players flooded the social networks of the Call of Duty: Mobile development studio in order to find out some details that would allow them to know what Activision has prepared for them but they haven't received any response and have expressed impatience for the arrival of this new release.
It is believed that the zombie mode of Call of Duty: Mobile will take players to the Green Run, a popular site of the game mode that if you're a fan of the video game you'll know what I'm talking about, for now just wait a few more hours to enjoy the new content of the game.
Call of Duty: Mobile - Official Launch Trailer
Call of Duty: Mobile is available for free download on the digital platforms of the Google Play & App Store and you can enjoy it in its free-to-play mode.
#CODmobile has been nominated for the #GooglePlayBestOf 2019! Don't forget to vote for your favorite title - http://bit.ly/2Cw7zIB